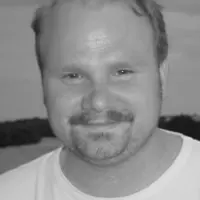 With 25 years in the video game industry, Rawson Law Stovall has in-depth knowledge and experience with all aspects of the industry. He has overseen and advised on game design, development, and production, as well as provided financial and distribution modeling, taking into account a wide spectrum of set-top, desktop, and mobile platforms.
Holding production and management positions at such companies as Electronic Arts, Sony, Activision, and MGM, Mr. Stovall has contributed to dozens of video games and interactive products with such franchises as The Sims, The Godfather, Medal of Honor, James Bond, Sony Movie Studio, and the Mighty Morphin' Power Rangers. His games have collectively sold millions of units grossing over a quarter of a billion dollars.
Prior to his career in video game development, Mr. Stovall wrote "The Vid Kid," a weekly nationally-syndicated newspaper column about video games for Universal Press Syndicate. Additionally, numerous articles about video games under his byline have appeared in trade and mass market magazines, and a collection of his works, The Vid Kid's Book of Home Video Games was published by Doubleday Publishing Company. He was also a regular on The New Tech Times, a weekly technology-oriented television series on PBS and The Discovery Channel.
Mr. Stovall has appeared repeatedly on television, radio, and in print to speak on the subject of video games, including guest appearances on The Tonight Show, Good Morning America, and the CBS Morning News. He has been featured as a video game industry expert in The New York Times, The Wall Street Journal, USA Today, Newsweek, and the Los Angeles Times.
Mr. Stovall has consulted for several companies including Nintendo, Live Gamer, MTV, Atari, Mattel, Fisher-Price, Activision, Hill & Knowlton Public Relations, and Edelman Public Relations.