Welcome to the final Nautilus preview! Before we get to the new stuff, let's talk dates.
Release Date and Bundle Announcement
Over the next week, as you update to version 3.7.0, you'll be able to play on the new holes in Duels, look for them in the Mythical course.
On Friday, December 9th, you'll have an opportunity to grab the new clubs in a pre-release Nautilus bundle. If you do, you'll have early access to those clubs over the weekend.
On Monday, December 12th, Nautilus clubs will begin appearing in packs and in the in-game Pro Shop. The same day, we'll be running a Mythic Odyssey tournament featuring the new holes.
Speaking of new holes, let's get a look at Mythical Hole 5.
Our artist first turned in this sketch back in August. At the time, we had just started looking for concepts that could become new Par 6+ holes, so we told him to go big.

His first draft came back, and it nailed the size. At 825 yards and with an impressive vertical rise, this hole was the biggest and hardest challenge Golf Shootout had ever seen.
However, we had a couple of notes.
First, we wanted to add more challenge to the green. While the labyrinth hole (Mythical Hole 3) has its detractors, one thing we love about it is the riskiness of shooting directly to the green. We added a bit of that here:
Second, the rise posed some problems. We hadn't added a scale-able cliff before, so we had to double-check that the ball couldn't get stuck. A lot of diligent work went into QA-ing this hole!
We can't wait to see how players tackle this hole in the tournament on the 12th!
But that's not all! We also have two new clubs to talk about.
The first is Obelisk:
Obelisk is a rare Iron you can start collecting at Level 3.
Its first ability is Sand Bonus. When hitting from Sand, Obelisk has increased stats.
Its second ability is Terrain Resist. Obelisk suffers less when hitting from sand and other rough terrain types.
Here are its stats:
Obelisk is intended as a hard-hitting alternative to Sandblast for low-to-mid-level players. Since it can chip far and fast, it might be worth a look when time matters most.
Speaking of hitting hard, our final club is Leviathan: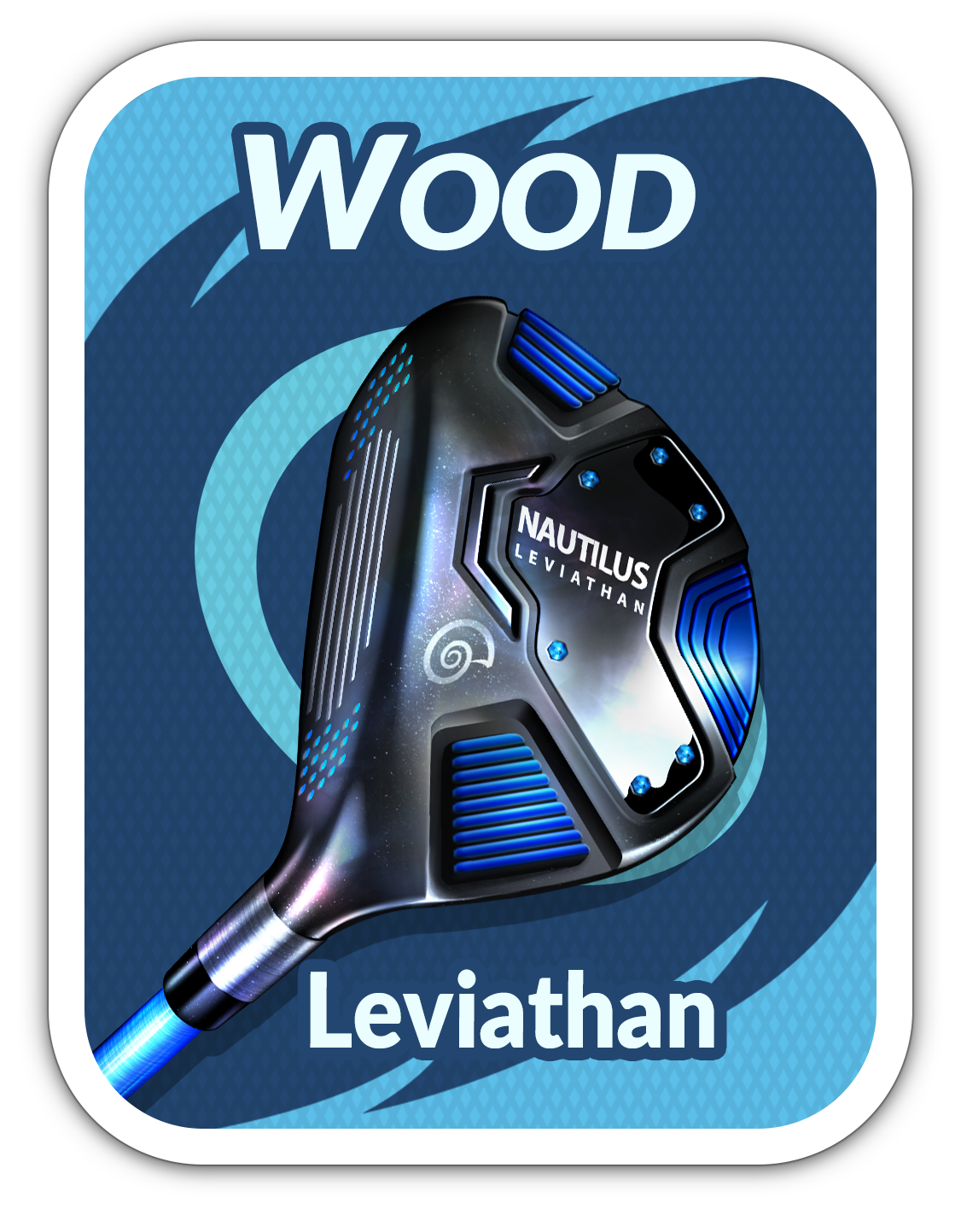 Leviathan is an Epic Wood that unlocks at level 6.
Its first ability is Boundary Bonus. Leviathan gains stats depending on how close you are to the edge of the map.
Its second ability is Water Bonus. Leviathan also gains stats depending on how close you are to water. Both of these bonuses start when you are 33yds or closer to the edge or water, respectively.
Its third ability is Water Rush. When Leviathan hits, the ball travels farther and faster over water.
These are its stats: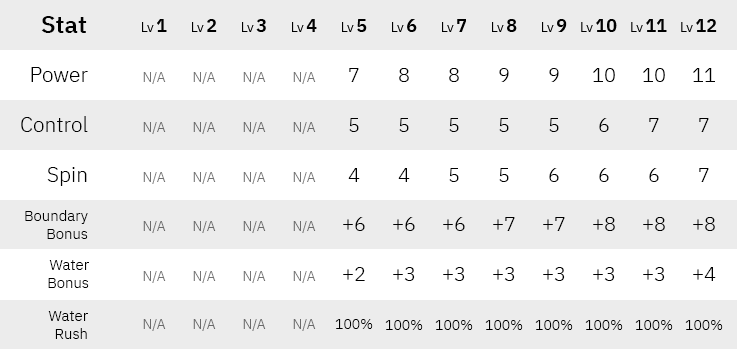 Just like the Atlantis putter, this club is very selective about where it shines. However, on long holes with lots of water, Leviathan can serve up better off-the-tee drives than just about any club out there, while remaining a mighty Wood to use from the Fairway.
Bon Voyage!
Thank you so much for joining us for our first-ever content preview week! We hope you'll enjoy the new holes and the Nautilus brand. Good luck in the Mythic Odyssey on the 12th, and remember to leave us feedback to help us make the Balance Patch on December 16th.
Until next time, happy golfing!