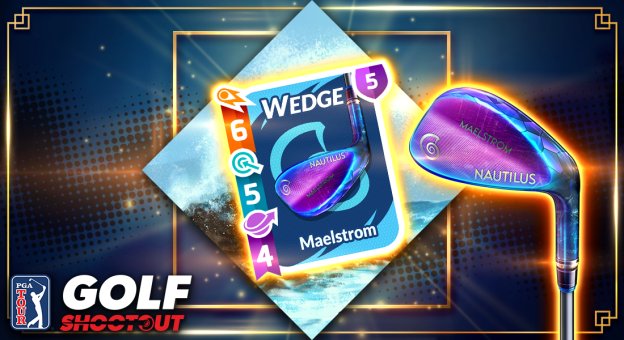 Today, we reveal just one new club. Fortunately, it's an exciting one, with implications across a range of game types, including a tournament type we'll be revealing later this month.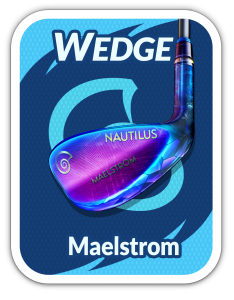 Maelstrom is an Epic Wedge that unlocks at level 5. It's the next club in the legacy of Commonlaw and Conspiracy that seek to give interesting choices when bag building.
Its first ability is Bag Spin Bonus. If Maelstrom is anywhere in your bag, all your clubs will have extra Spin, which helps go further, stop short, or get around obstacles.
Its second ability is Bounce Reduction. When hitting with Maelstrom, the ball will bounce less, making it faster to chip into the hole.
Its third ability is High Loft. Maelstrom lofts higher than other wedges, which means that chipping is easier to control, but more vulnerable to wind.
These are Maelstrom's stats: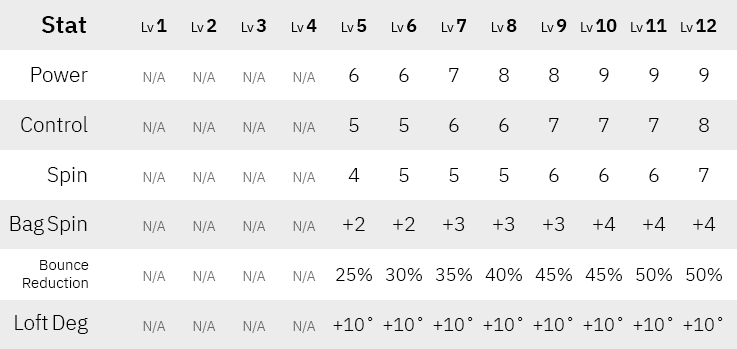 With a split between bag-bonus abilities and quality-of-life chipping bonuses, Maelstrom is a bag buffer you might actually swing with! Bag Spin is often less impactful than Bag Control (except in a certain upcoming tournament) but we're eager to see what kind of splash it makes throughout Golf Shootout.
See you tomorrow.