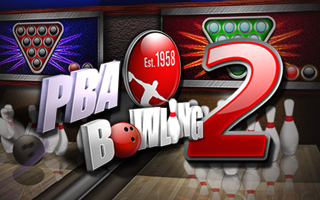 Concrete Software and the Professional Bowlers Association (PBA) have partnered together to create a 3D bowling game now available in the App Store.
The 3D PBA Bowling game allows users to play against PBA stars, such as Walter Ray Williams Jr., Wes Malott, and Pete Weber. The newest locations from the Lumber Liquidators PBA Tour, including Detroit, are offered for single games and tournaments. One of the most notable features included in the game is online leaderboards, which allows users to view scores of other players worldwide.
Although bowling games are nothing new to mobile, PBA Bowling 2 offers many advanced features including intense 3D graphics, customizable gameplay, an immersive 3D environment and the recognition of the PBA brand that set it apart in the ranks of the mobile bowling game market.