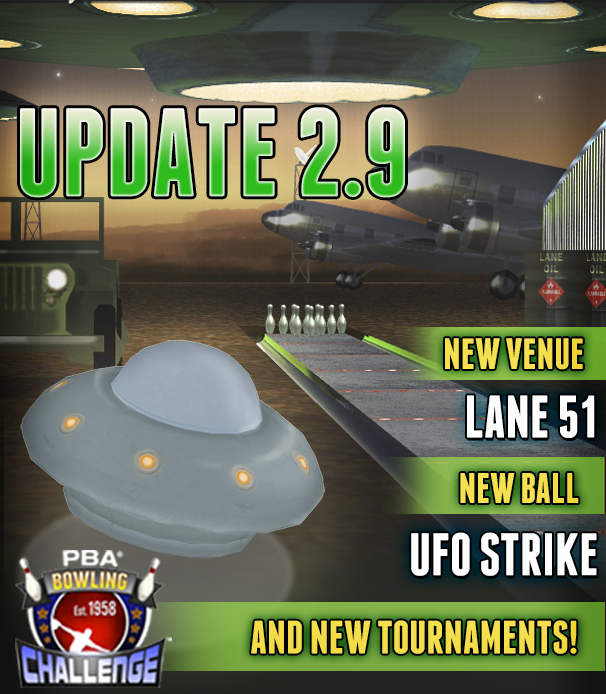 MINNEAPOLIS – July 14, 2016 – Concrete Software has updated PBA® Bowling Challenge. We've made improvements and added a new venue, new ball, and new tournaments!
New Venue – Lane 51
They mostly bowl at night… mostly.
The truth is out there… in the latest new bonus lane, Lane 51, complete with a freaky new ball, the UFO. So, phone home… resistance is futile!
Bug Fixing
Also some crash fixes and improved crash reporting… but nothing crashed in Roswell!