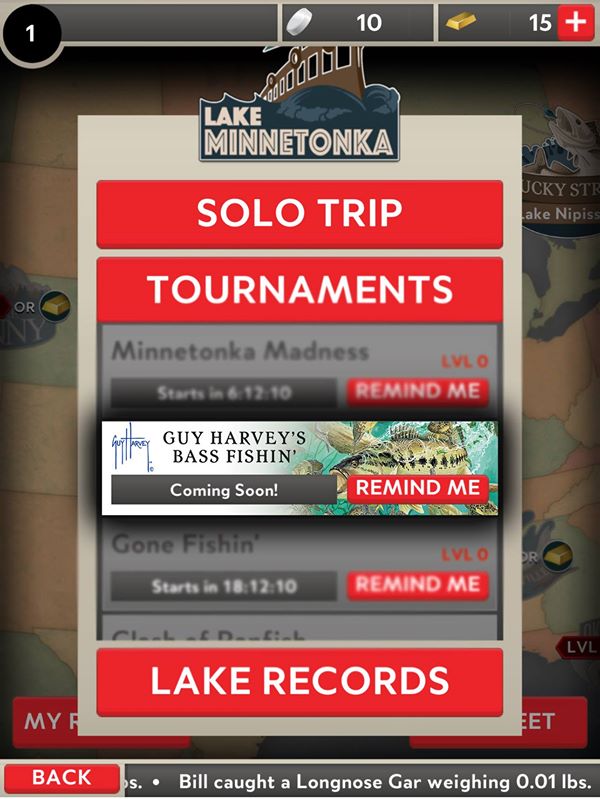 Attention Anglers: The Guy Harvey Bass Fishin' Tournament starts tomorrow!
Download the Rapala Daily Catch app now and start fishing for bass on Lake Minnetonka for a chance to win great Guy Harvey prizes!
Be sure to watch for special virtual offers throughout the tournament to enhance and prolong your game! Remember, the more you play, the better your chance of catching the heaviest bass and winning the tournament! You'll have 4 days to fish the tournament, so download the Rapala Daily Catch app and get a line in the water: http://bit.ly/DownloadRapalaDailyCatch.